While I was in Indonesia, I fell in love with all these rich and fruity smoothies. So good. I couldn't get enough! When I came back to Spain, I immediately bought a powerful 800W blender to mix my own smoothies on the road. Since then, I've experimented with all kind of different ingredients. Here is a small selection of all these delicious and healthy drinks.
The orange sunrise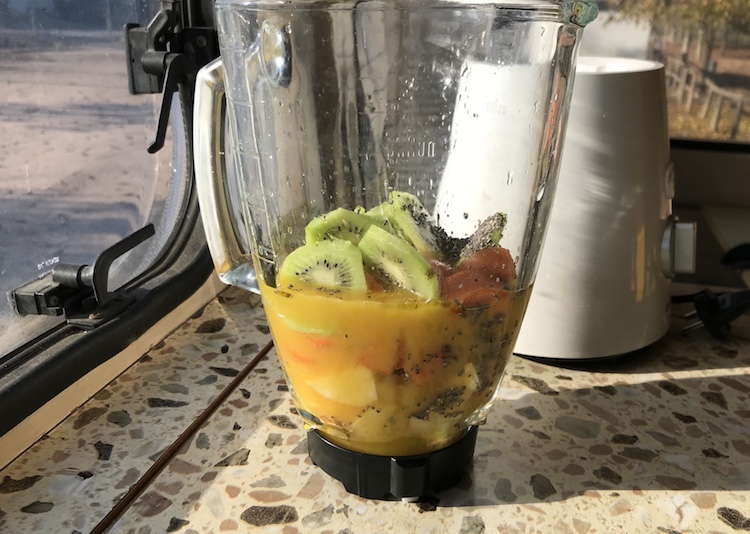 A light and fresh drink to start the day. Rich in vitamin C:
apple
carrots
kiwi
lemon
olive oil
chia seeds
orange juice (with pulp)
Red sunrise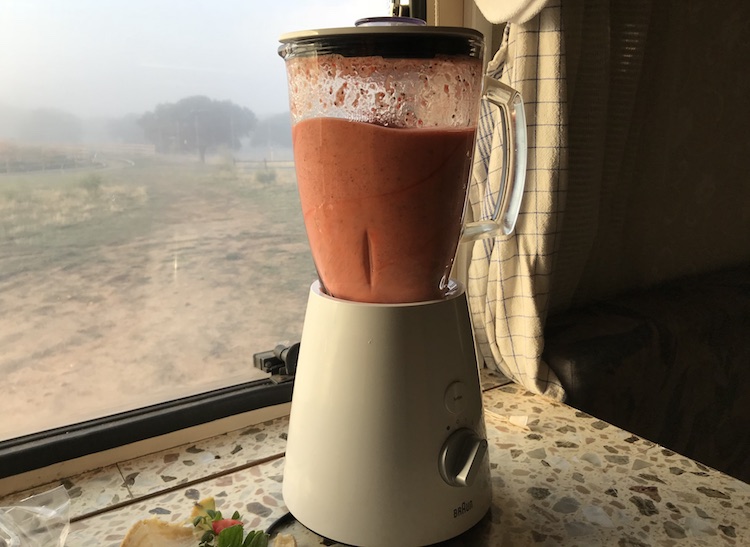 A slightly softer alternative to the orange sunrise:
strawberries
banana
cinnamon
chia seeds
walnuts
apple juice
Green sunshine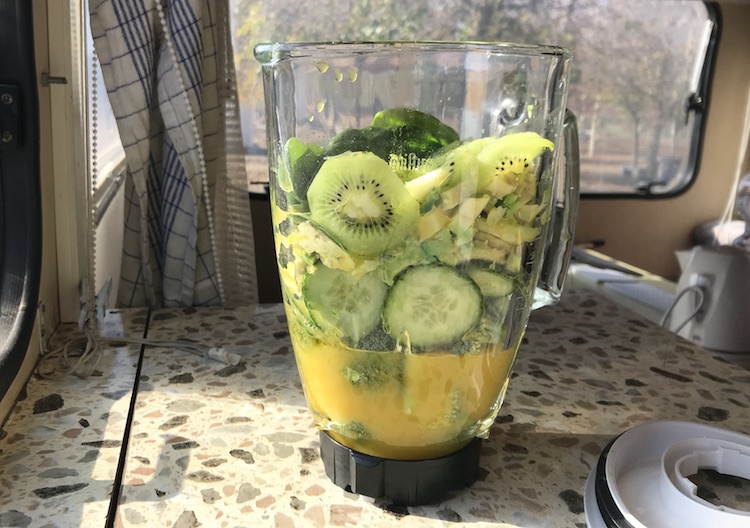 A perfect drink in the afternoon to get refreshed:
avocado
broccoli
spinach
cucumber
kiwi
lemon
ginger
olive oil
orange juice (with pulp)
The brown knockout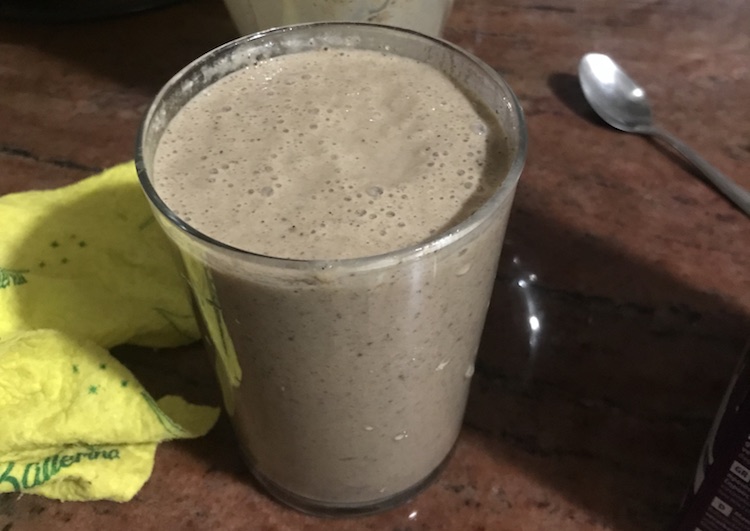 Definitely delicious but probably not that healthy. After enjoying the brown knockout, you might want to take a little siesta and digest:

banana
dates
almond milk
regular milk
cinnamon
cacao
walnuts
And maaany more
The list could be endless: Mango lassi, liquid muesli, a mix of vegetables, … I've tried a lot and almost everything was really delicious.
The blender was definitely a great investment! In case I will ever get tired of software development, I might start selling fresh and healthy smoothies to hungry surfers! Right at the beach!

---
---