The finally stop of my journey through Germany was only a few hours away from Sweden, so I decided to join my friend Moritz who wanted to go on van trip through Sweden. I'd work during weekdays and join his activities in the evenings and on the weekends.
Crossing Denmark
The ferry from Fehmarn to Denmark took only 45 minutes. Unfortunately, I couldn't explore Denmark in detail because of COVID-19 restrictions. I had to provide a proof stating that I wouldn't stay in Denmark, so I booked a pitch on a campsite near Trelleborg in Sweden where Moritz was supposed to arrive by ferry a few days later. I was told to cross the country without any major stops, so I only spent about two hours in Denmark following the highway E47 to Malmö.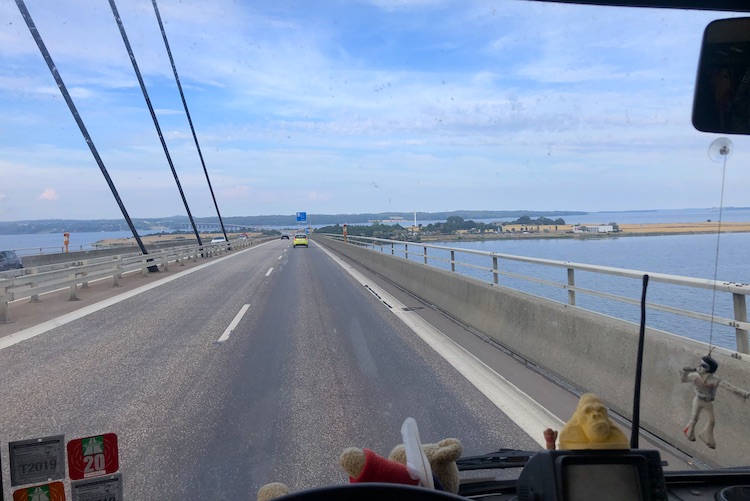 Working from the southern coast of Sweden
My first days in Sweden were pretty relaxed. The campground was relatively small, quiet and located right in front of the beach.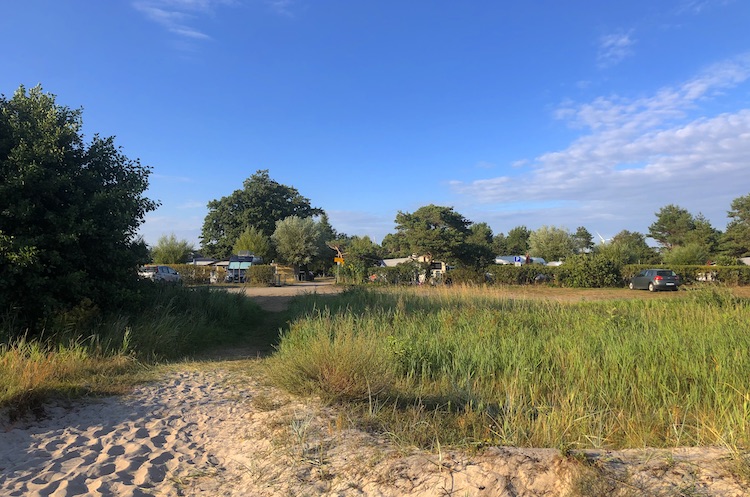 While waiting for Moritz to arrive, I spent most of my days working. I occasionally went for a swim in the Baltic Sea or hung out at the beach enjoying the sunsets.

Heading north into the woods
Once Moritz arrived, we hit the road toward the North. Our first stop was Dagstorpssjön a nice little lake surrounded by trees.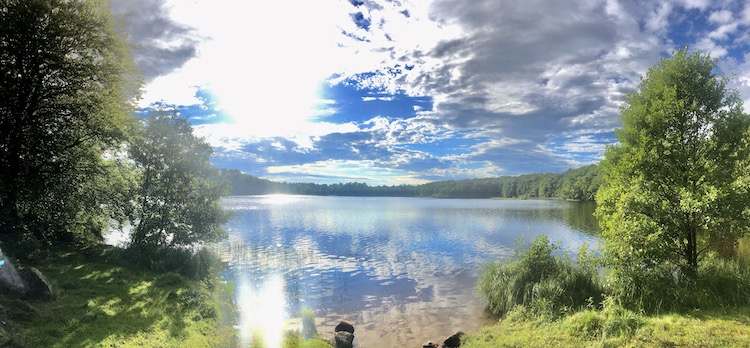 We drove on small dirt roads through the woods, …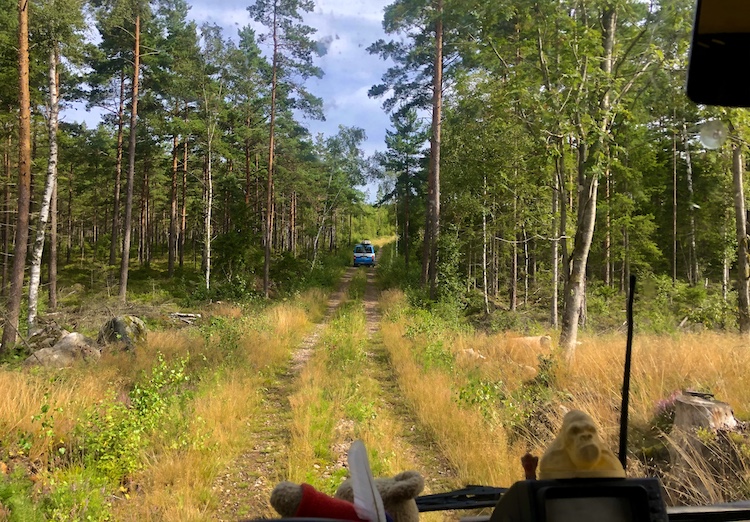 … looking for nice spots, …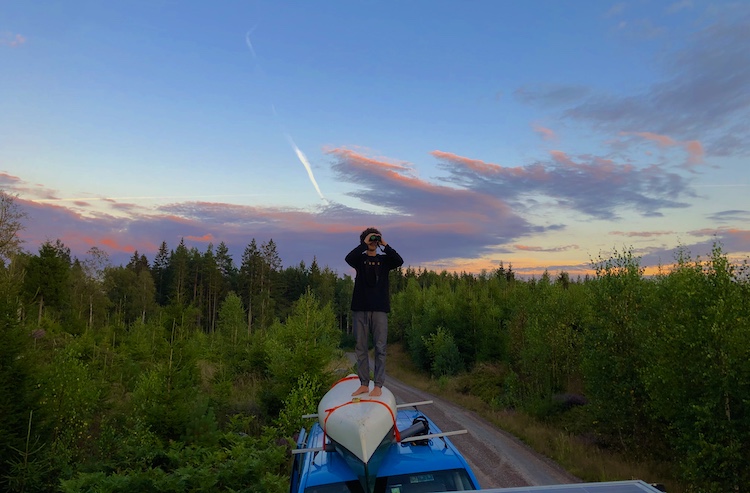 … and watching colorful sunsets.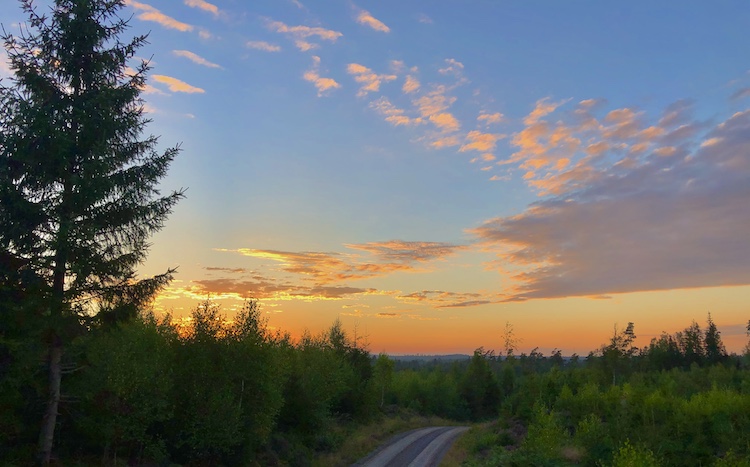 All the lakes, the gigantic forests in combination with the freedom of roam made Sweden a real gem for camper vans. While driving through the woods we found a lot of really nice spots like this clearing close to Örsjön.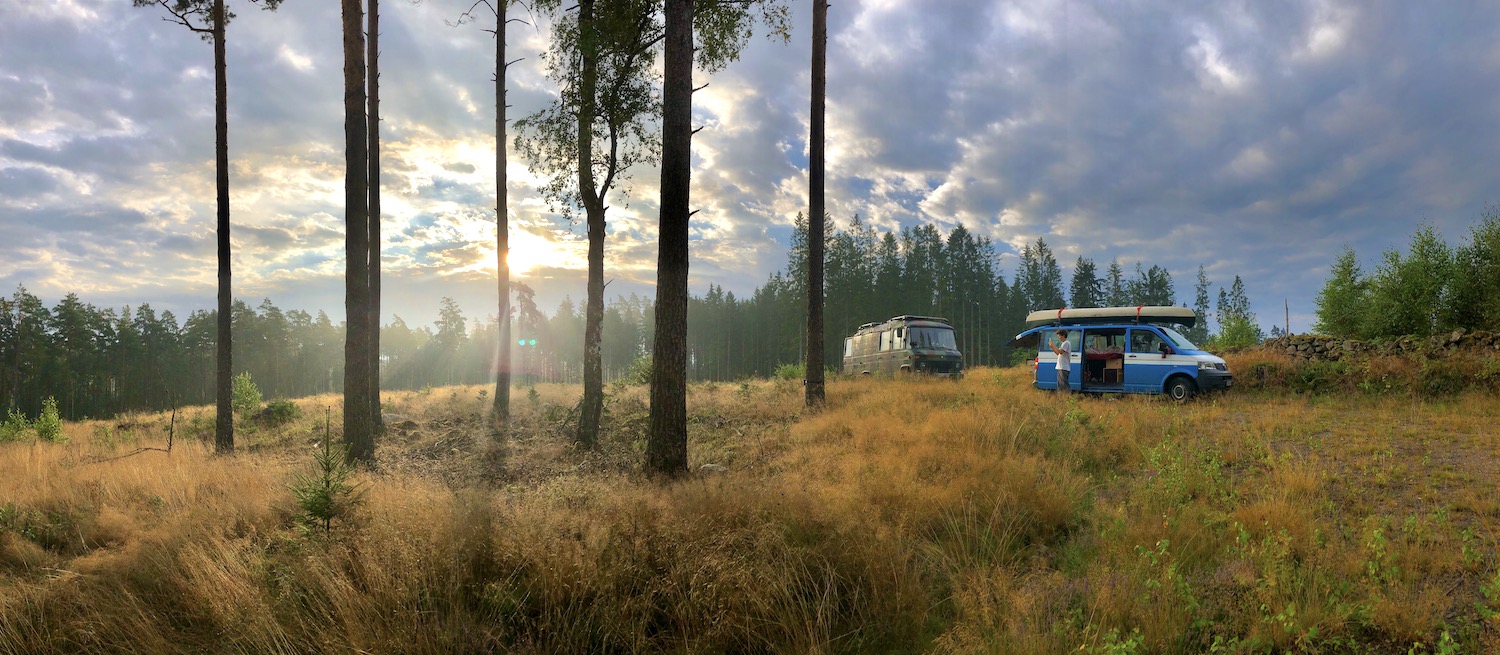 After charging my batteries through the solar panels, we drove closer to the lake and stayed in the forest.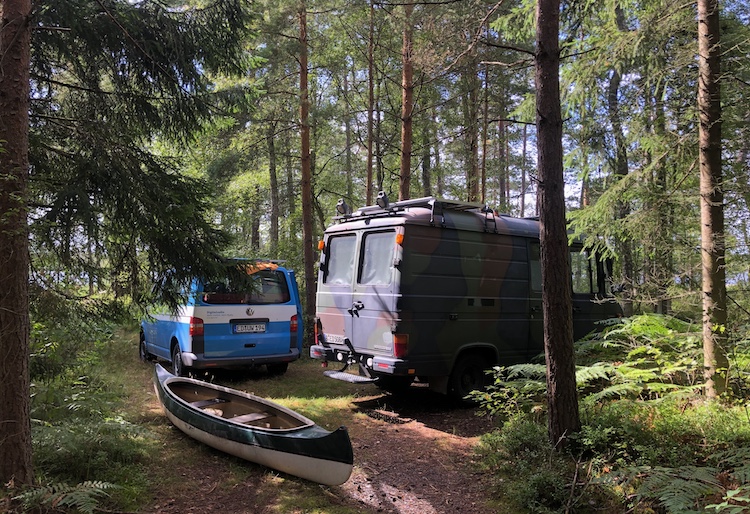 There were several little islands in the lake which created a really nice atmosphere.

Working, fishing and relaxing
With the help of the iFiske app, we requested a fishing permit online and went with Moritz's canoe on a fishing trip.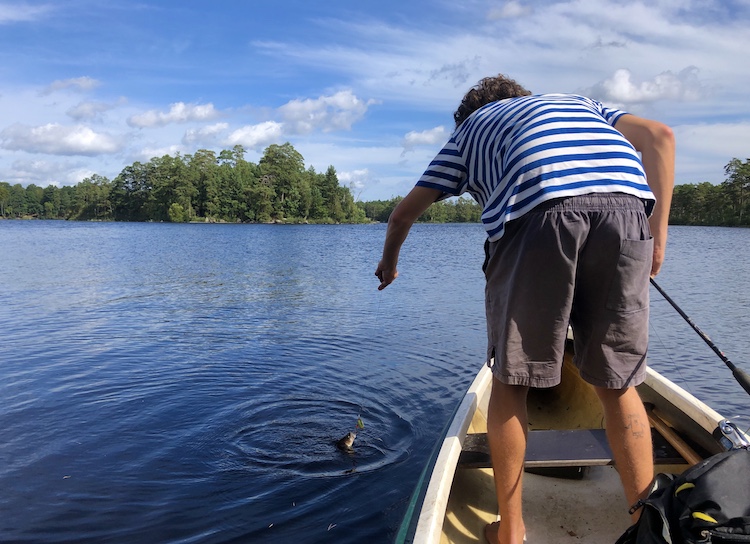 We caught a pike, stuffed it with a lot of garlic, lemon, herbs and olive oil,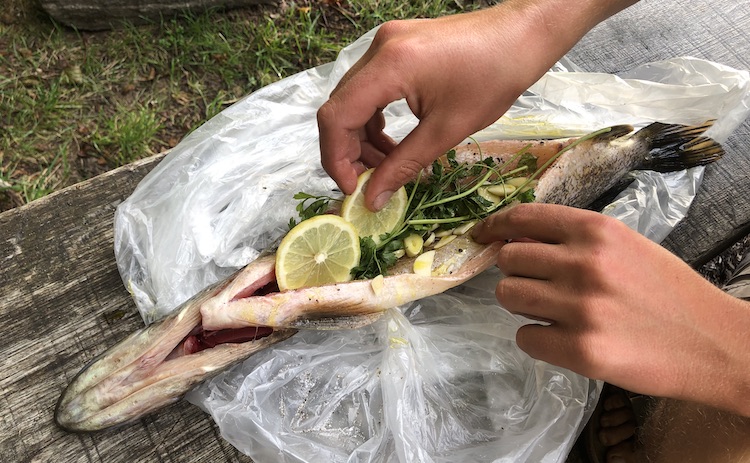 and finally put it on a grill.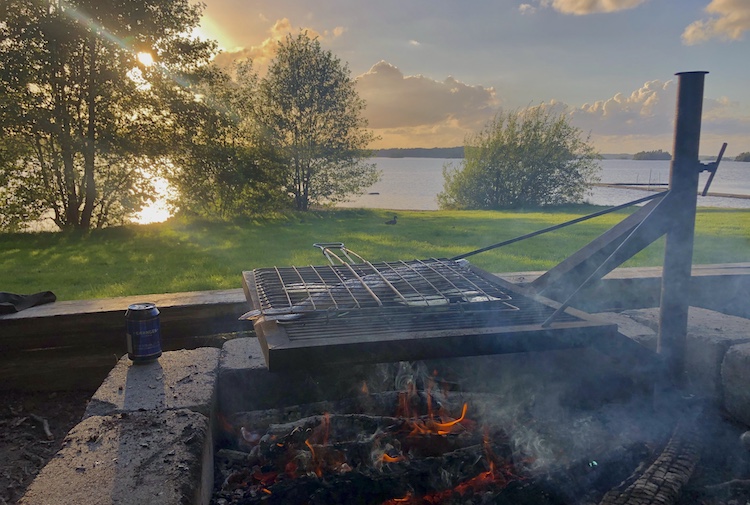 What a delicious dinner!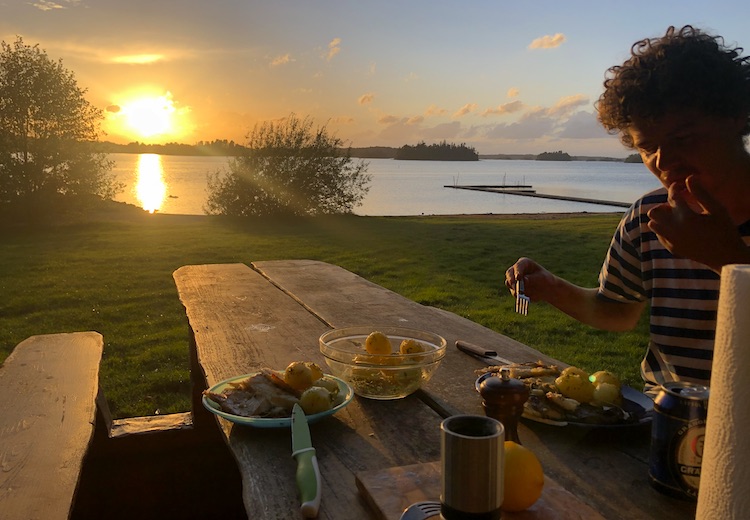 Headed north, we slowly drove from one lake to the other and usually stayed for one or two nights at remote places like this clearing in the woods near Holsjön.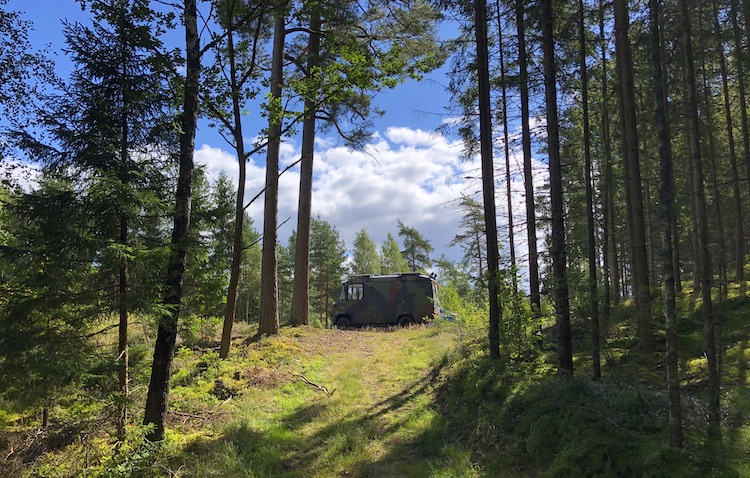 When I didn't work on my laptop, I joined Moritz's fishing trips,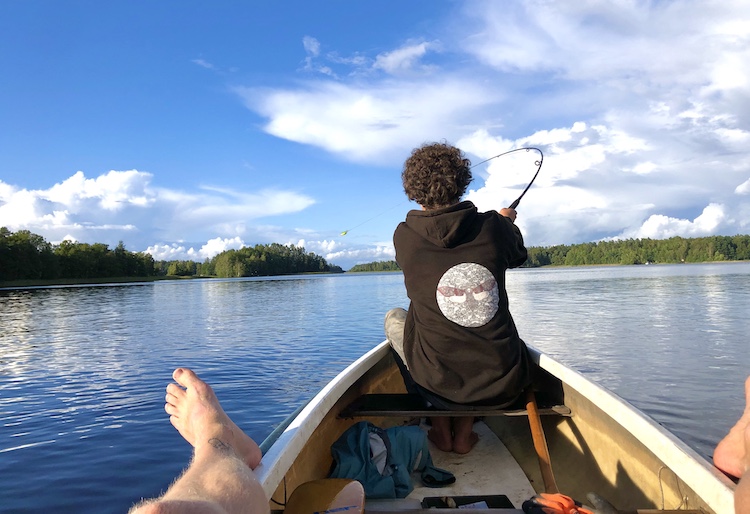 collected berries,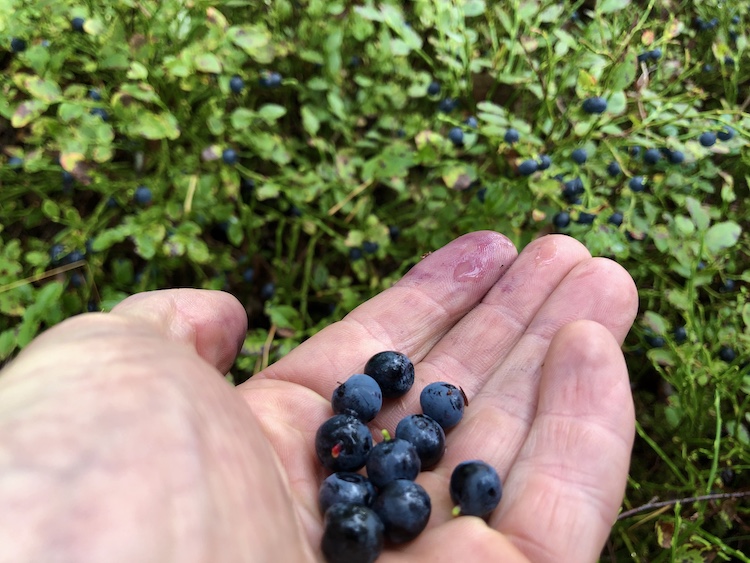 or cut deadwood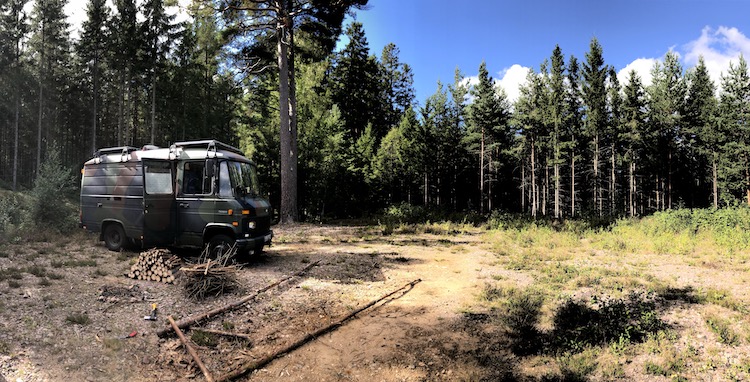 for a warming campfire in the evening.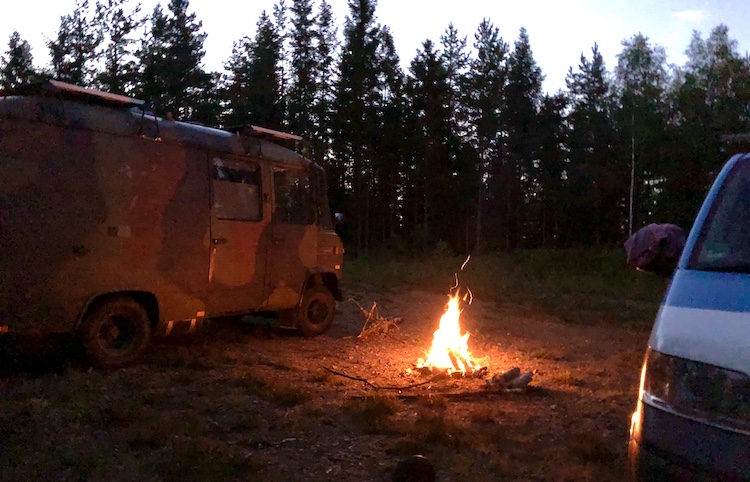 The temperature seemed to cool down and we also experienced some rain, so I made sure to be well stocked with dry firewood to heat up my van with the little wood stove during cold working days.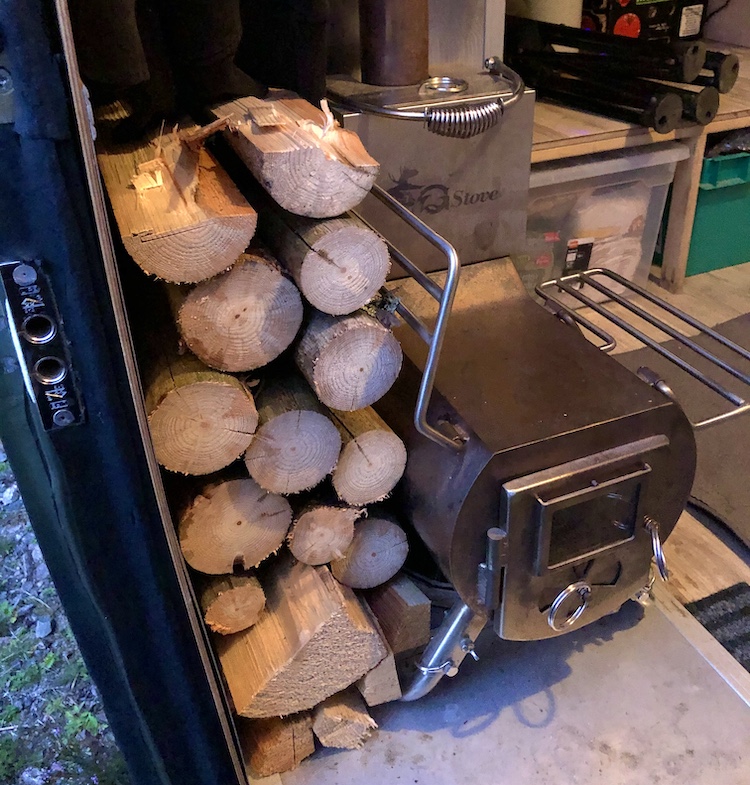 Sweden has been great so far! I can't wait to explore the northern part of the country which is supposed to be even more remote than the southern part.
---
---