After spending a great time in southern Germany in and around my hometown, I decided to visit coworkers and friends in Switzerland. My first stop was Rorschach, where I bought a Swiss SIM card allowing me to work during my trip through Switzerland. I picked a prepaid plan offered by Salt: unlimited data for 1.99 CHF per day.
Before visiting one of my coworkers in Zumikon, I spent one night at Pfäffikersee, a nice lake with really clear water and a beautiful scenery in the back.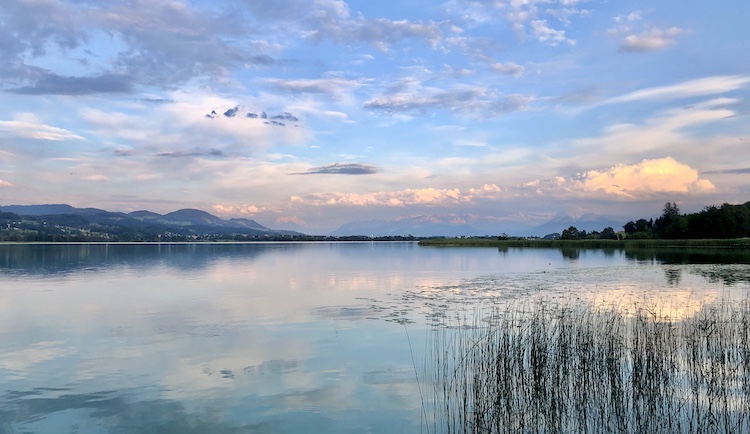 There were several public and freely accessible swimming areas inviting for a refreshing swim in the morning.
Exploring the Swiss lakes
Instead of quickly driving from Zumikon to my friends in Lausanne on the highway, I took an exhaustive detour and spent a couple days exploring some of Switzerland's lakes like lake Hallwil,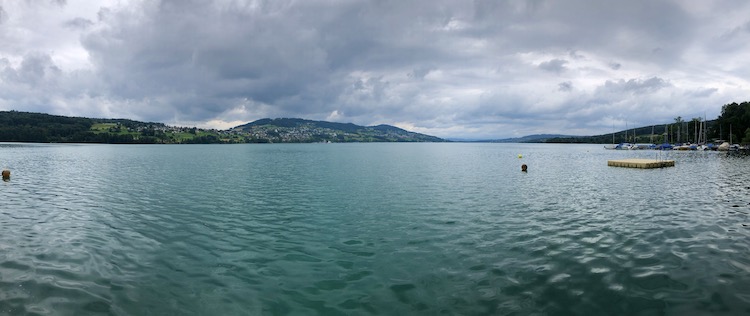 or Baldeggersee.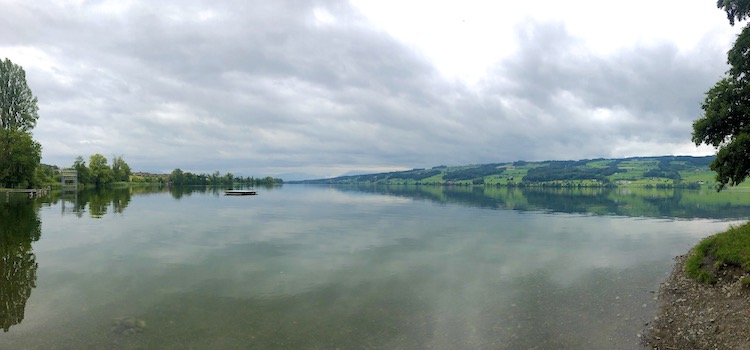 The water temperature in these lakes was perfect for swimming.

After passing Lucerne, I drove into the mountains where I stayed at a really nice parking lot near Mount Pilatus that offered an amazing view on Vierwaldstättersee.

When following the country road 6 from Hergiswil to Thun, I passed lovely ancient villages,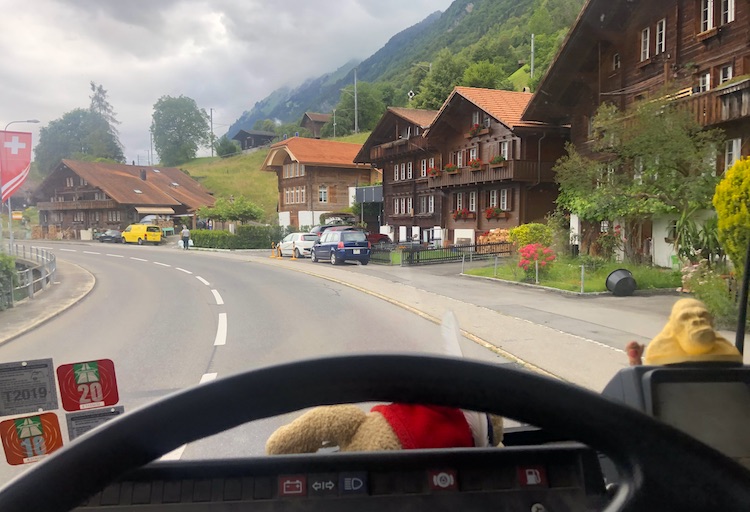 and a few more lakes like lake Brienz.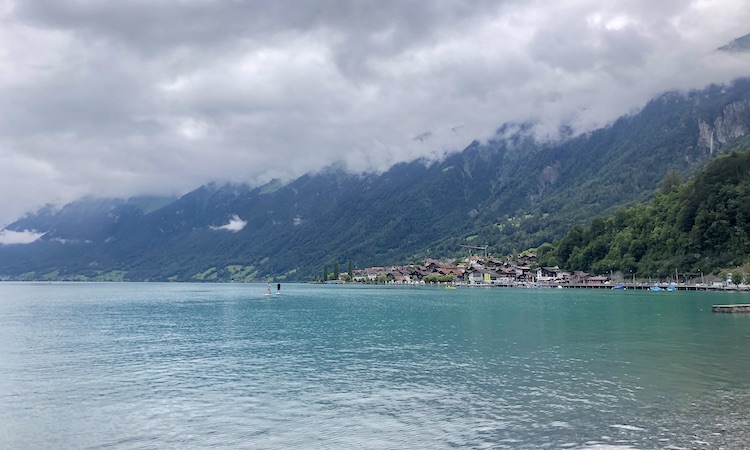 Good times in Lausanne
Before driving into Lausanne, I spent one more quiet night in a forest near the city.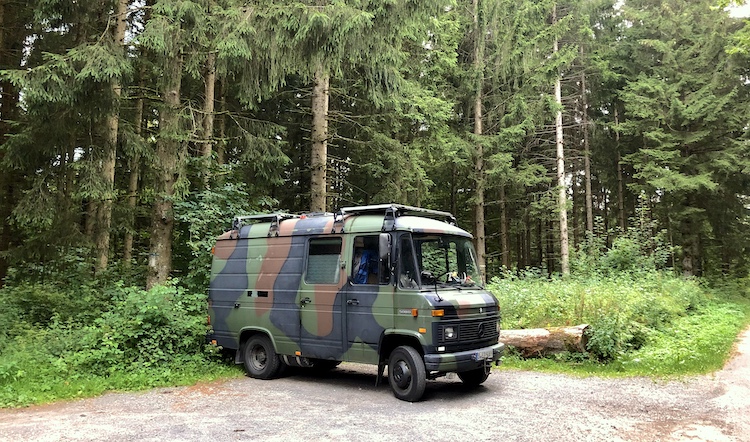 Lausanne seemed like a really nice city. Not too big, not too small and located right in front of a big lake with the alps in the background. Beautiful!

The people living in Lausanne were my favorite part of the city. We swam in the lake several times,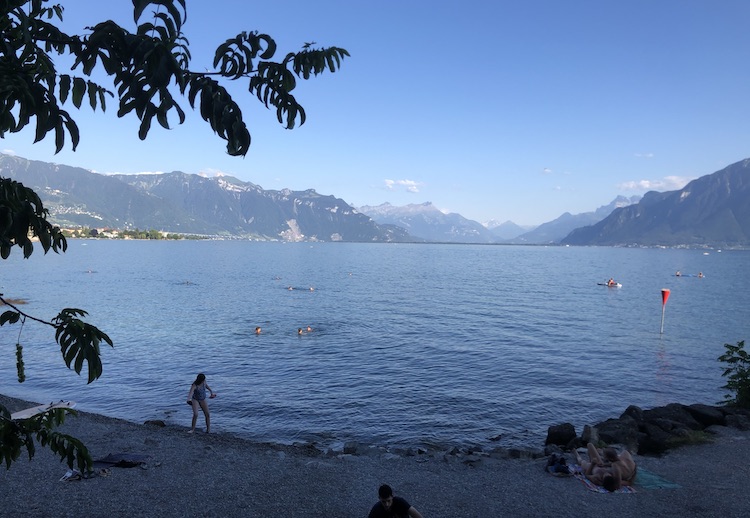 went out for beers or met for dinner. I've spent such a great time with friends and people who became new friends. Even my van was able to enjoy good company in Lausanne.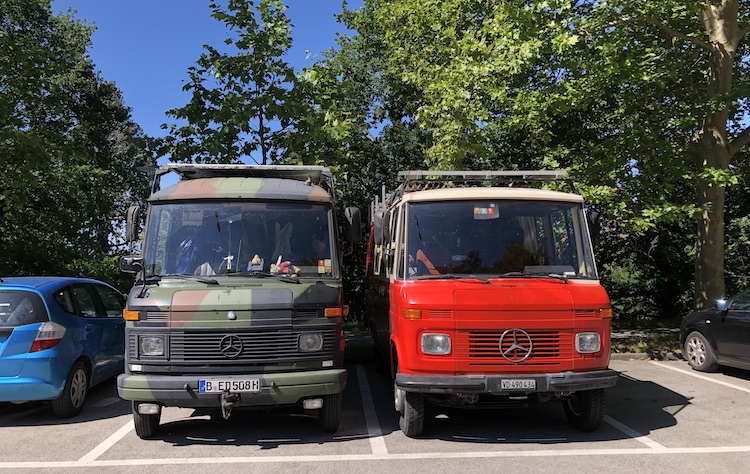 Great times! I can't wait to visit Switzerland again.

---
---